The Path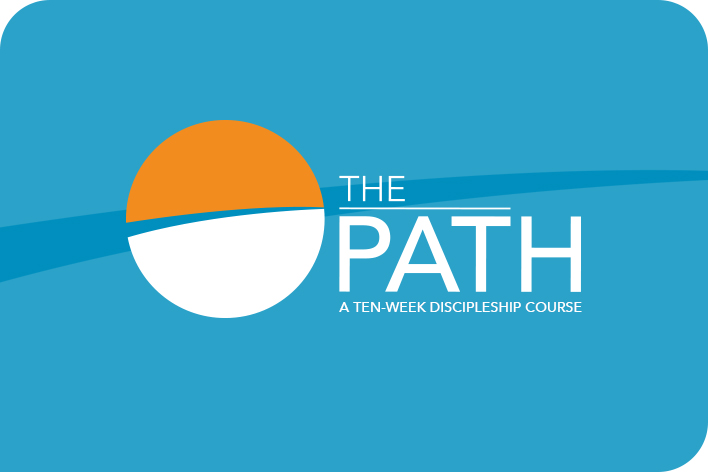 REGISTRATION FOR THE WINTER 2019 SESSION OF THE PATH IS NOW FULL. DUE TO POPULAR DEMAND, WE ARE CONSIDERING OFFERING A SECOND SESSION DURING THE 11:00 AM SERVICE. IF YOU WOULD LIKE TO JOIN THAT SESSION, PLEASE EMAIL JOSH AT .
The Path is a ten-week discipleship experience. It is a personal journey - one that will deepen your connection with God and His Church while helping you discover your part in the grand story God is writing. The Path isn't just about learning information - it is an opportunity for transformation as you gather around tables and participate in experiences that allow you to ask questions and explore together how God has wired you to participate in His Kingdom.
The Winter 2019 session of The Path will be offered on Sunday mornings starting Sunday, January 27th. Note: Early promotional material said this session would start on January 20th. The correct start date is January 27th.
Consistent attendance at The Path is very important.
The richness of the class is found in the small group environments, and that richness will only develop if group members are consistent in their attendance. Please plan to attend all ten sessions and the two extra experiences. If you are going to miss more than two sessions, please wait and sign up for The Path at another time. The Path will also be offered in the winter and the spring, and we want everyone who calls Bridgeway home to experience it.
Day: Sunday mornings
Time: 9:00-10:30am
Leader: Brian Kiley, Josh Uht and other Bridgeway Pastors/Leaders
Start Date: January 27, 2019
End Date: March 31, 2019
Celebration Date: April 5th, 2018
Cost: $40 per person (Covers class materials and closing celebration); couples do not share materials)
Registration Deadline: January 20, 2019
Kidsway is available
For more information, email Pastor Brian at