Missional Communities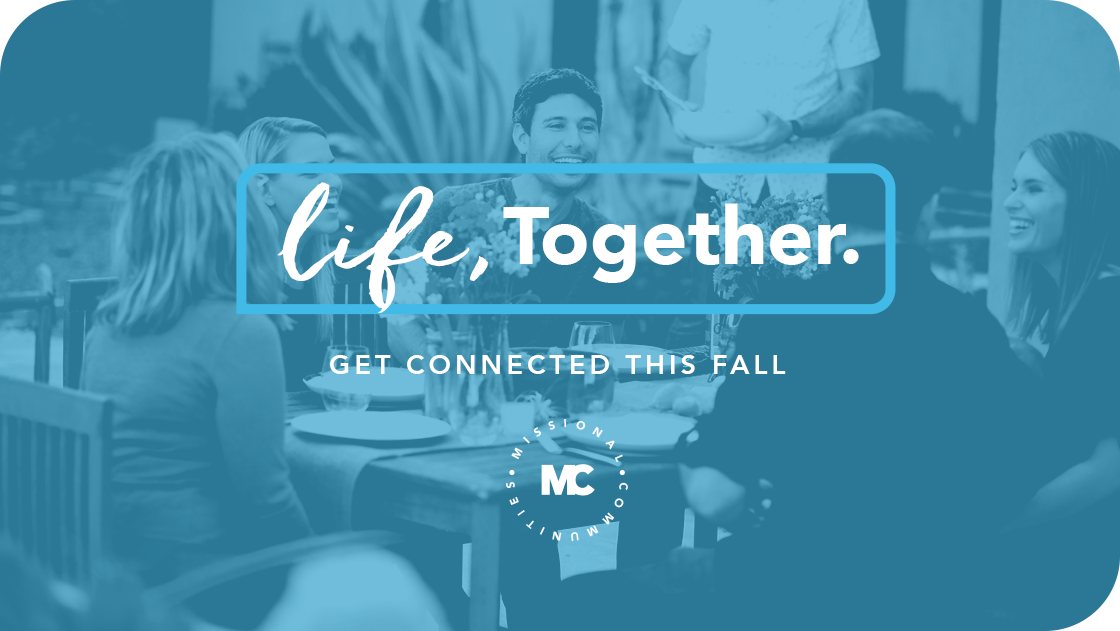 We're all busy.
Between school, sports activities, family, church, and more there is a never-ending list of things to do. We can be so connected and active, and yet still lack depth in our relationships. A Missional Community isn't another thing you add to your life. It's a place to find community that brings depth and richness to every aspect of your life.
Missional Communities are mid-sized groups of usually 15-30 people who seek to live out their faith together in relationship with God (Up), each other (In), and the world around them (Out). Each Missional Community has a specific missional purpose, a particular way they are joining God in bringing His Kingdom to their neighborhood, relational network, or cause.
Missional Communities seek to cultivate a feeling of extended family. They are small enough that everyone knows everyone else, but they are large enough to do something substantial together. MCs are families on mission, a place where you can serve God while building lasting friendships.
During the last year we launched several Missional Communities here at Bridgeway. In mid-September you will have the opportunity to sign up to be a part of one near you or find out how to start your own. Be sure to be in services in September, and check back with this page to get signed up once registration opens.
The beauty of Missional Communities is their diversity. No two groups are exactly the same, but they fall into four basic categories:
Neighborhood- These MCs consist of people who live in close proximity to one other and have a heart to reach their neighborhood.
Network- These MCs are built around a network of relationships, like a common workplace or common school for their children.
Need- These MCs include people who are passionate about a common cause, like refugee care or orphan care.
Lifestage- These MCs include people who may or may not live close together, but who are in a similar stage of life.