Homeschool Support Ministry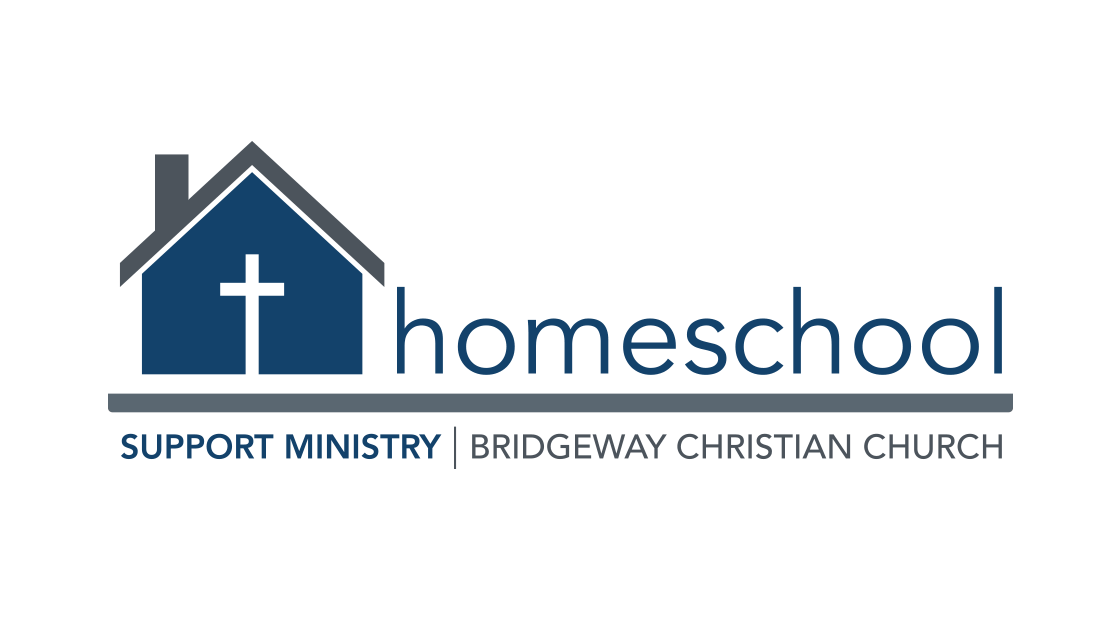 Mission Statement
Bridgeway Homeschool Support Group is a community of Christian families who desire to see their children pursue Godly characteristics. Our goal is to support and encourage parents through the sharing of current information, resources, and activities; provide social and educational experiences; and to create service opportunities that help others in need.
Registration
Registration dues to join are $25.00 PER FAMILY PER ACADEMIC YEAR (NON-REFUNDABLE). Dues can be paid by credit card at the online registration site. To register for the 2017/18 school year, please click below.

Click to Register
Quarterly Parents' Meeting
Meetings are currently held the second Monday of specified months quarterly from 7:00-8:30pm at Bridgeway Christian Church. The meetings are held during the traditional school year and are meant to encourage, equip and engage homeschooling parents. An event notice will be sent out for each meeting via Bridgeway's social network:

The City
Field Trips
Our goal is to have at least two field trips each month. We strive to make each trip available to all our families. Due to the increasing size of our group, multiple field trip dates/times may be needed. In order for the team to know if more dates are necessary, please RSVP to the event notices as soon as possible.
Older Kids Group (Grades 6 thru 12)
To build community amongst our Middle School and High School students, we have a special sub-group for families with students in 6th through 12th grade called Older Kids Group (OKG). Field trips and activities specific to this age group are scheduled each month. Families with students in OKG will be part of two group pages on The City, the general HOMESCHOOL SUPPORT group page and the OKG group page. Information for ALL homeschooling families will post to the HOMESCHOOL SUPPORT group page, but events specific to older students will post only to the OKG group page. You will need to click 2 separate links in order to join both group pages. Contact
Discovery Days
Educational Discovery Days are scheduled a couple times each school year. Students spend a couple hours together learning about a specific topic by going to parent directed craft, project, treat, or activity stations. Lots of parent involvement and help is needed to prepare and run the day.
Special Events
Community is very important to our group. We provide several special events each school year. Examples typically include a Christmas Party, Father/Daughter and Mother/Son Date Nights, and End of the Year Party.
Service Opportunities
Our goal is to provide safe and rewarding service opportunities for your children to serve at. As service opportunities become known to us, we will send out event notices on The City giving your family the opportunity to participate.
Mentorship
We are privileged to have several women who have gone before us that desire to mentor and support our homeschool group. All of these women have successfully graduated their children and lived to tell about it! These women will be available to you at each monthly support group meeting. They want to offer support, answer questions and assist you with your individual needs. We are blessed!
Discipleship & Bible Study
Book/Bible studies are facilitated during the year addressing heart issues related to being a wife, mom, and educator. Tips on making homeschooling interactive and fun are also discussed. These Bible studies are the best way to form deeper community with other homeschooling moms within our group. Event notices will be sent out via The City for upcoming study dates, locations, and topics.
Memory Books
Pictures are taken by parents at all group events and activities and assembled into a memory book. We encourage every family in our group to have their picture taken whether or not purchasing a book. Memory books usually cost $25-$30 each and are handed out at the end of the school year.
Homeschool Support Group Communication
The City
It is necessary for all registered families to have an account onThe City Bridgeway's social networking site, in order to receive group information and to sign up for upcoming events. Using The City allows us to build deeper community within our group, inform people of events and activities, help new families plug in, and facilitate general communication. Our group page on The City is private, meaning the group cannot be found by a search and members can only be invited in. Invitations to join the group page on The City are sent once paid registration is received. The invite will come in an email from Bridgeway Christian Church on The City. Please set email filters to accept emails from . Invite links are active for 30 days. After 30 days, you will have to contact leadership to have it re-activated. It is important to accept the invite right away to know what is going on in the group and to be able to sign up for field trips and events.
*General User Rules forThe City*
This online group page has been established to allow members to share information and events. Please do not use the group to announce self-interested events or activities. Postings can be edited or removed by leadership. If you have any questions about the relevancy or appropriateness of your intended post, please contact the Ministry Leader or Lead Homeschool Coordinator first.
Our Group is a 100% Volunteer Run Ministry! In order for our group to operate, we need your family to volunteer as needs arise! Here are some common needs we have during the year:
Helping to set up and clean up at the events, meetings and some of the field trips.
Discovery Days require many volunteers to design stations and projects, lead the stations and projects, and set up and clean up.
Our group creates a memory book each year. We need parents to take photos, especially a group photo if possible, at each of the events and field trips and pass them on to the Memory Book Team Leader.
If you have a gifting, hobbies or skill you would like to share with our group, or if you have questions and want more information, contact Susan Richey at