Easter 2020
2,000 years ago Jesus Christ of Nazareth revealed Himself to be the Messiah and Savior of the World. He died for our sins and He rose on the third day.
That is a story worth telling.
A story worth living.
A story worth everything.
Please join us the weekend of April 11 and 12 at any one of our 6 identical services.
April 11th: 4 and 6pm
April 12th: 8:30, 10, 11:30am and 6pm
Download the images below and send them to your friends and family to invite them to celebrate with us this Easter! We'll see you there!
A Story Worth Telling
A Story Worth Sharing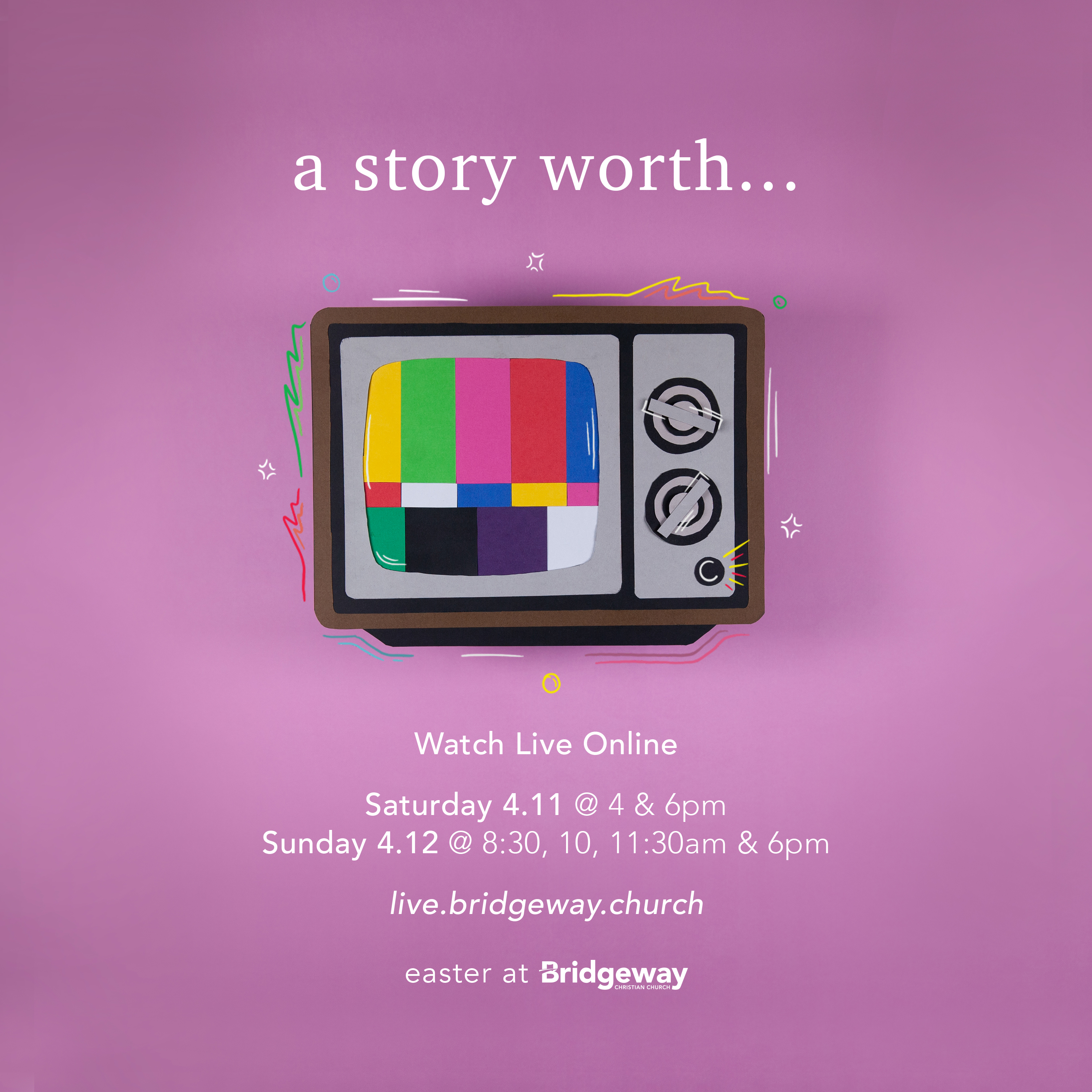 A Story Worth Living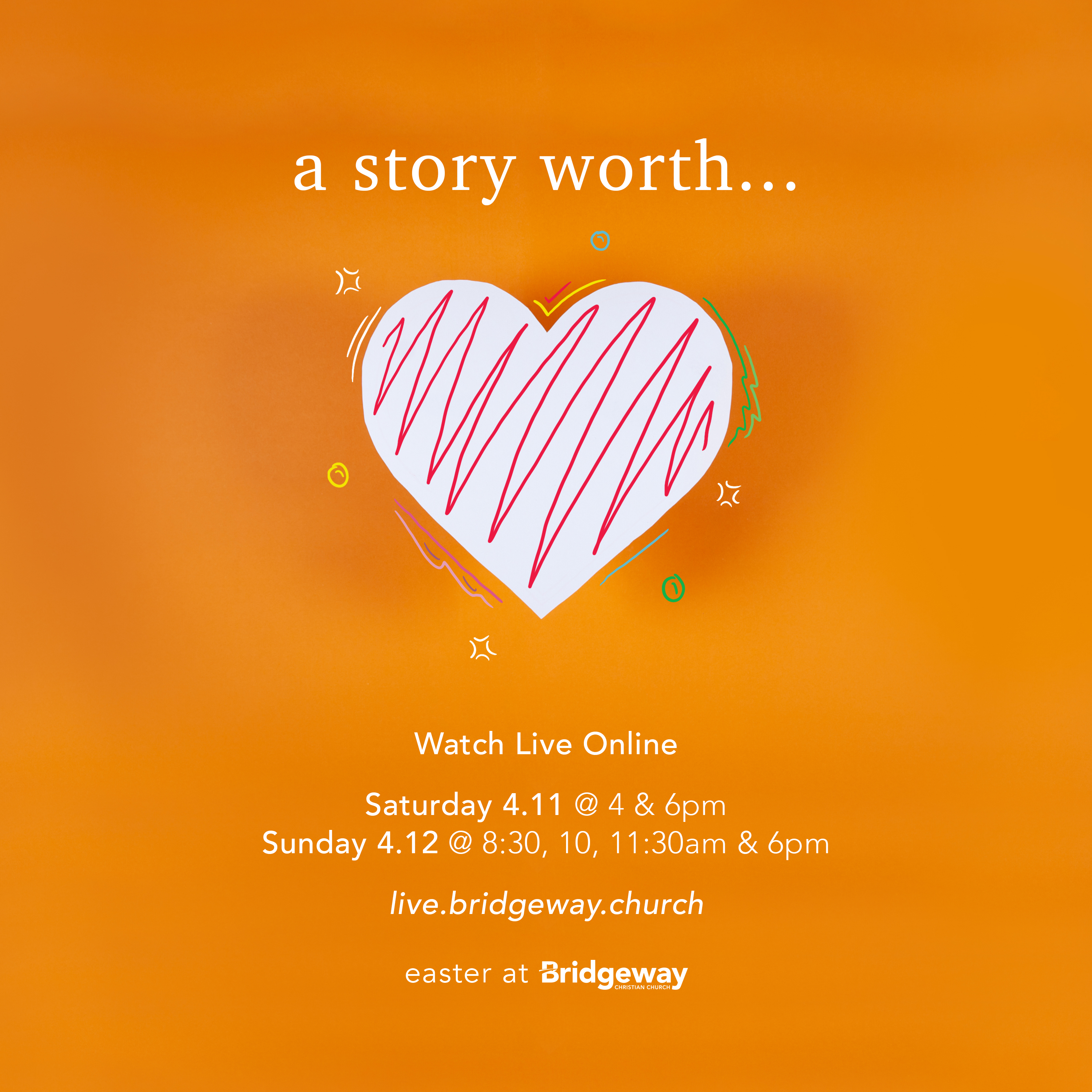 A Story Worth Everything