Haiti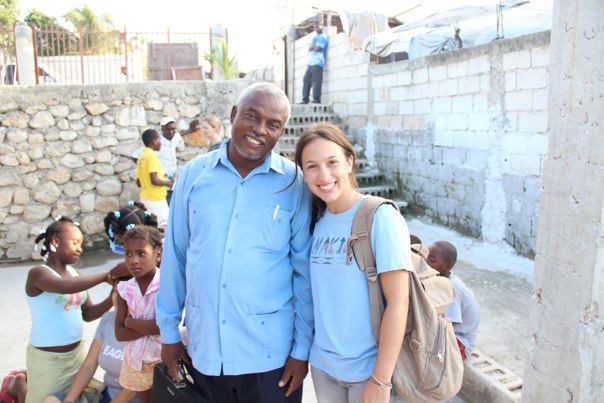 Bridgeway has involved in Haiti since just after massive earthquake they had on January 12, 2010. We have developed a deep relationship with one of the local churches in the Carrefour region which is about 45 minutes south Port-au-Prince, their capital city. The church is called Mission Eglise Chrettiene Union Dans La Foi meaning Church of the Christian Mission Unified by Faith and it's led by our dear friend Pastor Cornet (pictured above with Aubrey). The church in Carrefour has about 500 members along with 12 church plants in various parts of the country which the Carrefour church regularly sends their own mission teams to.
The church also runs a trade school that helps prepare students for careers in English translation, sewing, cooking, and computers. With our help they were also able to open a medical clinic on-site in February of 2015. They employ Haitian nurses and a doctor that provide health care to the local community. We have also partnered with the church to give microfinance loans to some its members as a way to help them kickstart their business efforts and provide for families.
We recently also developed a relationship with a school in Carrefour that accepts children with both mental and physical disabilities. Our January 2015 team was the first group to do ministry there but we found an incredible group of 60 kids who could use both our physical and our emotional support.
Finally, within the last year, we have partnered with Pastor Cornet to offer a couple of pastors conferences where pastors from all over Haiti have come to sharpen their expository understanding of God's word. The excitement generated from the conferences has been very encouraging and now we're partnering with the Haitian pastors to take to conference format to other parts of the country and include additional topics like Marriage & Family, Business & Finance, and Leadership Development.