Kidsway Staff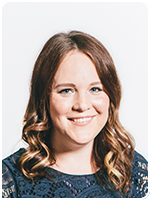 Ashley Danz
Kidsway Director
E-Mail:
Ashely Danz started attending Bridgeway in 2006 and has been on staff since 2008. As Kidsway Director she oversees all things children's ministry, including the staff, volunteers, program, curriculum, and materials. Ashley is passionate about equipping parents to be the primary disciplers of their children.
Ashley loves seeing kids grow in the Lord as they go through Kidsway, and finds it both rewarding and humbling to be a part of that process. She loves serving shoulder to shoulder with her incredible Kidsway staff and volunteer teams.
Ashley is married to Brett, and she has two A.A. degrees from Sierra College (Liberal Arts, Social Science), and a B.S. degree from CSU Sacramento (Speech and Language Pathology). When she's not at church she loves thrift shopping, baking, and getting to Disneyland as often as possible.
Nikki McInturf
Assistant Kidsway Director
E-Mail:
Nikki McInturf has attended Bridgeway since 2007 and has been on staff since 2010. In her current role as Assistant Children's Director she focuses on providing support and encouragement to the Kidsway team. She is constantly seeking to improve communication, safety processes, and opportunities for new families and to volunteers to connect. She loves building relationships with others and helping kids of all ages learn about God's character and His incredible love for them!
Nikki is married to Nathan and they have two children, Micah and Ayla. She has a B.A. in Child Development from Point Loma Nazarene University. When she's not at work she enjoys being outside, going to the theater, listening to music and spending time at the ocean.
Mindy Peña
Kidsway Administrator
E-Mail:
Mindy Peña joined the Bridgeway staff in 2012 and serves as the Children's Ministry (Kidsway) Administrator. She helps ensure the smooth operation of our children's ministry by supporting our Kidsway staff, volunteers and family. She also helps facilitate partnerships between Kidsway and our other ministry departments. Mindy loves seeing kids come to church and be so excited about what they are learning in the Bible. She also loves serving alongside our amazing volunteers and staff who do such an incredible job of ministering to the children of Bridgeway.
Mindy is married to Mike, and they have five children (Brandon, Michael, Annika, Joshua, and Mason). She has an A.A. in psychology, and when she is not at Bridgeway she loves hanging out with friends and family, DIY projects, and reading.
STEPHANIE JONES
Kidsway Coordinator
E-Mail:
Stephanie Jones and her family have attended Bridgeway since 2012 and she joined our staff in December of 2016 as a Kidsway Coordinator. She coordinates Saturday services for our elementary classrooms. She also assists with welcoming new volunteers and getting them trained up so they can pour into Bridgeway's children. She loves getting to connect with people, build relationships, and see God through the children's eyes.
Stephanie has been married to Andrew since 2008 and they have two boys, Cru and Greyson. She has a degree in Interior Design and has also completed coursework in Business. Stephanie was a Kidsway volunteer for several years before coming on staff. Outside of work Stephanie loves being a wife and mom, spending time with her family and friends, being creative, crocheting, reading, and drinking a good iced coffee.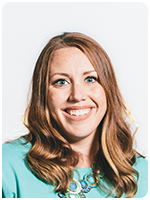 Amber Bernhard
Kidsway Coordinator
E-Mail:
Amber Bernhard has been a part of the Bridgeway staff team since August of 2013, and she serves as the Elementary Coordinator. Her job is to recruit, train, and help plug in volunteers who serve our elementary students. She also steps in to teach classes or otherwise help when needed. She loves that every weekend she has the opportunity to witness eager hearts learn about the love of Jesus. She also loves the passion of our volunteer team, and cherishes the opportunity to serve alongside them.
Amber is married to Steve, and they have three sons (Nolan, Bennett, and Porter). She and her family love to camp, play games, and watch her kids' sporting events.
Amber loves working with kids (she started volunteering with Kidsway in 2003!), and she has a background in management that she gets to use to make sure people are serving in the right places.
Kim VanParys
Kidsway Coordinator
E-Mail:
Kim VanParys started attending Bridgeway in 2012 and came on staff in 2016. As Pre-school Coordinator she helps manage the week-to-week operations of our Kidsway ministry. She loves the opportunity to love God's kids! She also loves that working at Kidsway constantly pushes her to develop a greater servant's heart.
Kim is married to Tom, and they have one daughter, Bailey. She has a B.A. in Communications from CSU Sacramento. When she is not at work she enjoys being with people who make her smile and laugh. She is blessed with many wonderful family members and friends, and she especially loves spending time with her mom.