High School Ministries Staff
Cliff Woodward
High School Ministries Pastor
E-Mail:
Cliff Woodward joined the Bridgeway staff in August of 2016 as Associate Youth Pastor and transitioned into the Senior High Pastor role in May of 2017. In his role, Cliff works to lead high school students to Christ through intentional programming and meaningful relationships. Cliff's favorite part of his job is spending time with students and getting to know them. He also loves teaching God's word and helping students get a better grasp of the Bible.
Cliff holds a B.A. in Youth Ministry with a minor in Bible and Theology from William Jessup University. He loves sports (especially baseball and soccer) and enjoys playing the drums in his free time. He also goes to Disneyland any chance he gets!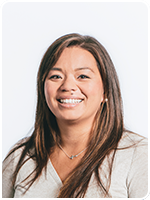 MELISSA LIDDLE
High School Administrator
E-Mail:
Melissa Liddle joined the Bridgeway team as High School Administrator in September of 2016. She works with our high school staff and volunteers to coordinate services and events for HSM. Melissa loves the interactions she has with the HSM students and staff, and she loves being a part of a staff team that has a big heart for God.
Melissa is married and has one son. She has a B.S. in Human Performance and Sports Science from Tennessee State University, Nashville, where she attended on and athletic and academic scholarship. When she is not working she enjoys playing softball, spending time with family and friends, singing, taking trips to relaxing places, and cooking or watching shows with her husband.