Care & Compassion
Parnell Lovelace
Director of Care & Compassion
E-Mail:
Parnell M. Lovelace, Jr. joined the Bridgeway staff in September of 2015 as Director of Care & Compassion. He provides support to our Soul Care, Pastoral Care, Missions, Community Care, and Prayer departments. Parnell loves the opportunity to lead a dynamic team of individuals who are committed to presenting the gospel of the Kingdom is caring, encouraging, and practical ways.
Parnell is married to Dianna, and they have two children (Mycole Tyrell and Abjenea). He is holds a Doctor of Ministry from Biola University, a Master of Practical Theology from Oral Roberts University, a Master of Social Work from the University of Oklahoma, a Bachelor of Social Work from Oral Roberts University, and an A.A. in Social Science from American River College.
Parnell is the founding pastor of Center of Praise Ministries in Sacramento, where he pastored for 25 years. He is also a certified church consultant and he serves on the Board of Trustees at William Jessup University. In his spare time Parnell enjoys reading, writing, walking, and watching Family Feud or reruns of Good Times, Sanford and Son, and Everybody Loves Raymond.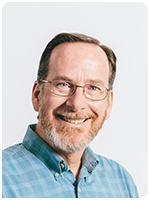 Mark Henkel
Pastor of Care
E-Mail:
Pastor Mark Henkel has attended Bridgeway since 2000 and has served on staff since 2007. In his current role as Pastor of Care he oversees all of our care ministries our Chaplains, Visitation Team, Stephen Ministry, Bereavement Care, Cards of Encouragement, Meals Ministry and more. He works with and manages a large team of volunteers to ensure the Bridgeway family receives excellent care. Mark loves working with the staff and volunteers of Bridgeway, and he is thrilled to be a part of a large team of like-minded, caring, compassionate men and women who are helping to care for the people of Bridgeway.
Mark and his wife Joyce have been married since 1986 and they have four children, Emily, Rebecca, Daniel and David. Mark holds a B.A. in Communications Studies with a minor in Music from California State University, Sacramento and a Master of Divinity from Western Seminary. He is currently pursuing a Doctor of Divinity at Western. Prior to coming on staff at Bridgeway, Mark worked in the "real world" for 25 years, including 13 years at Intel. He and Joyce also spent time serving in São Paulo, Brazil. Outside of work Mark's favorite hobby is spending time with his family having game nights, movie nights, or going for drives in the country. He also enjoys photography, music, cycling, and astronomy.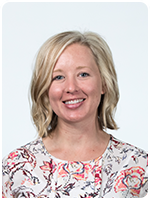 Natalie Grindy
Soul Care Director
E-Mail:
Natalie Grindy joined Bridgeway's staff in 2016 as Soul Care Director. She leads a professional counseling agency that provides quality counseling services that integrate psychology and biblical principles for individuals, couples, and families. Natalie is passionate about therapy, and she loves to walk alongside others to healing and freedom. She is also passionate about training up quality therapists to become the best clinicians they can be.
Natalie is married to John, and they have one son. She is a Licensed Marriage and Family Therapist with the California Board of Behavioral Sciences. She holds a B.A. in Child Development and a Master of Arts in Psychology with an emphasis in Marriage and Family Therapy. Outside of work, she enjoys spending time with her husband and son, running, and doing anything creative.
David Heitzler
Care & Compassion Manager
E-Mail:
David Heitzler has been on staff at Bridgeway since 2011, and he currently serves as Care & Compassion Manager. He serves all of our Care & Compassion ministries (Soul Care, Pastoral Care, Community Care and Global Missions) by helping them coordinate and integrate their services, databases, and events. He also serves the congregation and community by leading care teams who process and triage all incoming requests and needs received by the church. David has a passion for nurturing and taking care of the church, so he counts it a privilege to walk alongside his brothers and sisters and play a role in supporting them through the season God has them in.
David has been married to Hannah since 2014. He holds a B.A. in Psychology from William Jessup University, and an M.A. in Marriage and Family Therapy from Western Seminary. Outside of work he loves reading, particularly fantasy, allegory, or philosophical works. He also loves building things, working on small projects around the house, and playing tabletop games with friends.
Courtney Smith
Global & Community Care Director
E-Mail:
Courtney Smith has served at Bridgeway since 2008 and has been on staff since 2012. As the Global & Community Care Director, her primary focus is providing strategic oversight to our wide range of care partnerships. This includes Global Care, Community Closet, Assist Care, School Care, Adoption and Foster Care, Prison Care, Budget Care, Hero Care, Unborn Care, Alongside Care and Partner Community Care.
She loves being a part of seeing broken people from all walks of life be reconciled to the dignity of Christ. Courtney is married to Ben, and they have two sons, Ellis, who joined their family in the United States in 2015 after a 4.5 year adoption journey, and Kairo, who was born in 2016. She has two A.A. degrees from Sierra College (Liberal Studies, Sociology), a B.S.W. degree from CSU Sacramento and an M.S.W. from USC. Courtney is an Associate Clinical Social Worker with the Board of Behavioral Sciences and a member of the National Association of Social Work. Outside of work she loves photography, learning, researching, and spending time with friends and family.